I am the Way, the Truth, and the Life. - John 14:6

Changing Lives One Crate at a Time
---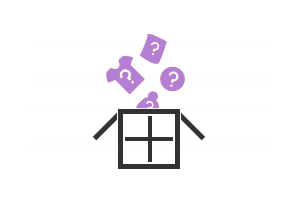 ChristianCrate is a monthly subscription box of inspirational gifts for you and for sharing!
Every month, we secretly hand-pick 6 to 8 new items to deliver to you. We ship awesome Christian gear like books, decor, fashion, auto, personal and household accessories, and other goodies.
ChristianCrate is brought to you with the hope that we will bring you inspiration for a closer personal walk with God.
We hope that you will enjoy all of the contents of your Crate, that we bring a smile to your face and that something in your Crate will inspire you to explore your relationship with God on a deeper level.
What is a subscription box?
A subscription box is a box of gifts that gets shipped to you periodically, very similar to a magazine subscription. ChristianCrates are shipped once every month.  The contents of the box is always kept secret so every month you are surprised by what you get inside.  In addition to the surprise factor, the retail value of your Crate's items is always more than the cost of your subscription.